About Our South Sheffield Dementia Day Care Service
The Rainbow Care Group is delighted to present its first two day care clubs in the South Sheffield area: the Hill Top Sports and Social Club, Dronfield, and Millhouses Park. Our FREE Taster Days allow you to see for yourself the difference our dementia care services are making to thousands of individuals who are living with dementia in the UK. Book your FREE taster session today.
Our Dronfield Club
Every Monday & Wednesday 10am – 4pm
The Hill Top Sports and Social Club Longacre Road, Dronfield S18 1UQ
Dronfield is a picturesque town on the outskirts of Sheffield just 3 miles away from the Peak District National Park with a wide range of amenities and a great community spirit.
The Hill Top Club is well known in the area and has excellent facilities, it is clean and comfortable and has disabled access and toilets and ample parking. It has a variety of spaces available within the club to provide different activities to meet the needs and wants of all our clients on each day and has a fully certified kitchen for us to use.
Our specialist day care clubs in Dronfield are held on Monday & Wednesdays from 10am-4pm.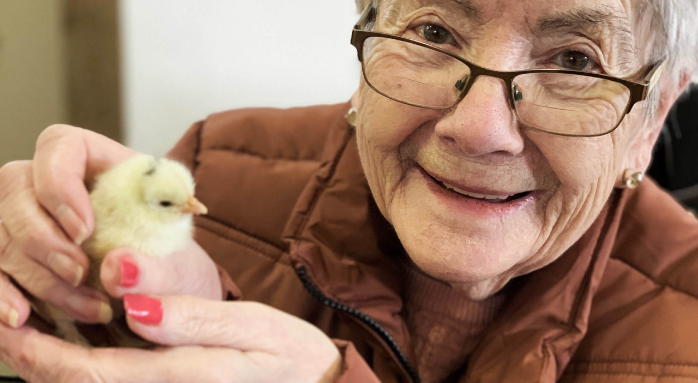 Our Millhouses Park Club
Every Tuesday & Thursday 10am – 4pm
Millhouses Works Cricket Club, Millhouses Park Cricket Ground Millhouses Park, Abbeydale Road South, Millhouses, Sheffield S7 2QL
This beautiful venue is situated in Millhouses Park in the neighbourhood of Millhouses. The area gained its name from historic corn mills and cutlers wheels situated in the area served by the River Sheaf. The remains of the Ecclesall Corn Mill are situated right next to our venue, the Millhouses Works Cricket Club Pavilion. The Pavilion was fully rebuilt and finished in 2022 and is a clean, light and airy space with fantastic views across the park. It is fully accessible and as its located within the park we have the outdoors right on our doorstep! The park benefits from beautiful gardens, a café and a boating lake with numerous other amenities nearby, luckily there is plenty of room within the clubhouse for indoor activities during the changeable British weather!
Our specialist day care clubs in Millhouses will be held on Tuesdays and Thursdays from Tuesday the 8th of August 2023 from 10am-4pm.
We will be reaching out to other services within the local community to enrich our day centres with a variety of activities such as entertainers and animal therapy. Regular trips, often within the local area for lunch, ice cream or coffee or visiting petting farms or garden centres also provide valuable sensory experiences for our clients.
Sometimes we may go further afield to take advantage of the stunning Peak District right on our doorstep. All activities are devised with the interests of our clients at their core, ensuring a fun and purposeful day in a safe and nurturing environment.
Assistance needed with personal care and medication throughout the day? No problem, our appropriately trained dementia specialists can meet all our client's needs from those with mild to more advancing dementia. This in turn enables families to enjoy a guilt free day of respite while being reassured their loved one is happy and cared for with us at the Rainbow Care Group.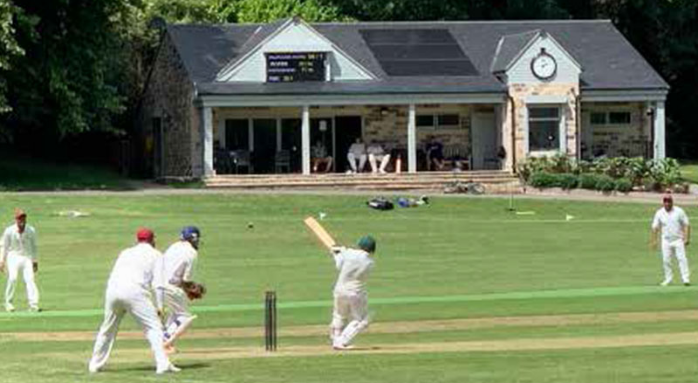 Book your Free taster day
Benefits of our dementia day care service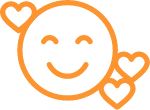 Peace of mind and respite for carers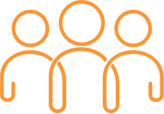 Full day of activities provided, enabling fun

Refreshments, snacks and light lunch provided
Transportation options are available

Dementia day care clubs of 10-12 people promoting friendship

All activities planned prior to promote independence, dignity & choice

Activities promote mental and physical stimulation

Promoting dignity in Dementia, enabling independence and choice
Our dementia activities include:
Day trips • Reminiscence • Memory banks • Quizzes • Word games • Balloon volleyball • Reality orientation • Painting • Card making • Seated exercises • Sing alongs • Theme days
Here is what you will discover on your FREE Dementia Day Care Taster Day:

Discover the health & well-being benefits of our day care, you'll be amazed how lifestyles improve.

How to find peace of mind for you and your loved ones, so you don't need to worry anymore.

You'll find out how day care upholds dignity and independence, taking all the stress away from you and your family.

Find out how carers quickly become companions, not only for the short term, but for life.

Discover how our price structure makes our award winning day care affordable for all.
Book your Free taster day
Try a FREE Taster Day. Experience one of our day clubs and discover how your loved ones can live better lives.
If you'd like to speak to us straight away, call 0114 5531941. We're available seven days a week.
Meet our Dementia Care Specialists
Caroline Bushby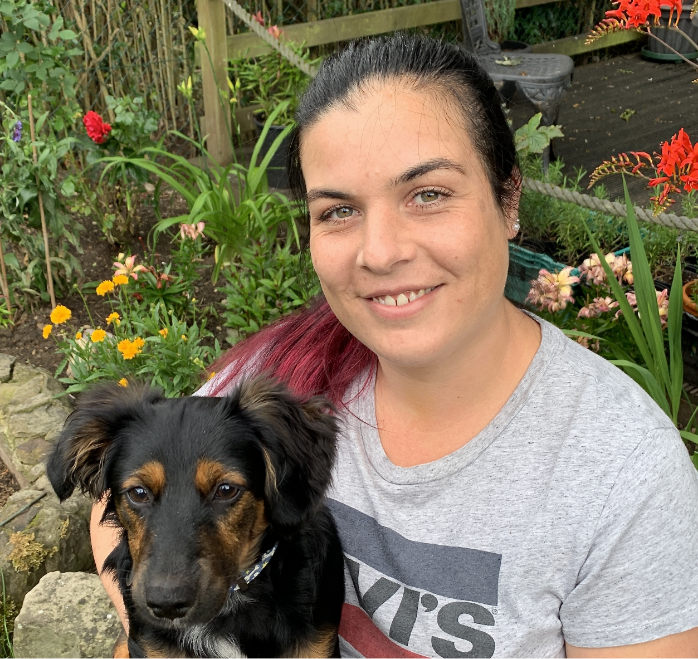 Hi I'm Caroline! I live near Chesterfield with my partner Andrew and fur baby Ted and I am proud to be the day club manager for the South Sheffield Branch of The Rainbow Care Group.
My journey working in the care sector started over 16 years ago as a domiciliary carer in the Harrogate area. This was a job I loved as it gave me the opportunity to help a diverse range of people within their own homes, promoting dignity and choice, assisting clients to retain their independence for as long as possible. Many of the clients I cared for were living with neurodegenerative disorders like dementia so I began to learn quite quickly about the challenges they faced day to day in a world that was not always understanding of cognitive impairments and sometimes frightening for the clients themselves. It gave me a great deal of pride to help such clients by providing reassurance, safety and support to carry out daily activities that they would otherwise struggle with. I enjoyed talking to and getting to know clients while carrying out my duties, learning about their life experiences and things they were passionate about.
My domiciliary care job inspired me to undertake my nurse training and in 2010 I started a degree in evidence based nursing practice at The University of York. I graduated and qualified as a nurse in 2013 after spending two months on an elective placement in Ghana, West Africa which was both an incredible and eye opening experience.
My nursing career began in Wakefield for The Mid Yorkshire Hospitals NHS Trust where I worked for a decade in acute medicine. Throughout my time there I met many people living with dementia and cognitive impairments and rose to the challenge of providing the best care possible for them in a challenging clinical environment. As I progressed to a more senior role, I took pride in making the area I worked in as dementia friendly as possible and strived to set an example to others of how individualised care can still be provided even within the constraints of a hospital environment.
I am super excited about my new role in charge of the Sheffield South branch of The Rainbow Care Group as it allows me to take the individualised care I have been providing to patients and clients over the years to an entirely new level. Providing activities tailored around the needs and preferences of the clients who attend gives me an immense sense of job satisfaction and there really is nothing better than seeing people enjoy themselves in a safe and supportive environment.
Book your Free taster day
Frequently Asked Questions
Is the taster day free?
Totally. We want you to experience the day as if you were a full member. This means places are limited, so please contact us today to reserve a place.
Is it a full day or half day?
The day runs from 10am until 4pm. This is really important to give the carer a full day respite, but also to embed the loved one into the group. The change that takes place when someone gets a full day of stimulation is much faster, so beneficial all round.
Can the carer stay with the loved one?
We don't advise this, no. This is because it is as important for the carer to get some time off and feel refreshed as it is for the loved one to feel part of the group.
Is there food?
Yes, we provide a healthy, nutritious lunch for all. (Allergies will be discussed prior to a taster day)
Do you give personal care?
We can provide personal care and we will deliver this support in the most respectful and dignified way possible. We provide a thorough assessment where we will be able to offer clarification on everything we can provide as part of our service.
Book your Free taster day
Try a FREE Taster Day. Experience one of our day clubs and discover how your loved ones can live better lives.
If you'd like to speak to us straight away, call 0114 5531941. We're available seven days a week.