Well its been a while since we have last updated you with what is going on at The Rainbow Care Group but one of our greatest achievements in this time is opening our Bespoke Sports Day Club for gentleman at Knaresborough Town Football Club.
All our gentlemen who attend the club have a passion for sport and it is so lovely to see them all engaging in activities they love! Every club the gentleman and some of the ex-coaches from Knaresborough FC have a kick about on the pitch including a penalty kick shootout, good luck to whichever staff member is in goal there is some real strength behind them kicks!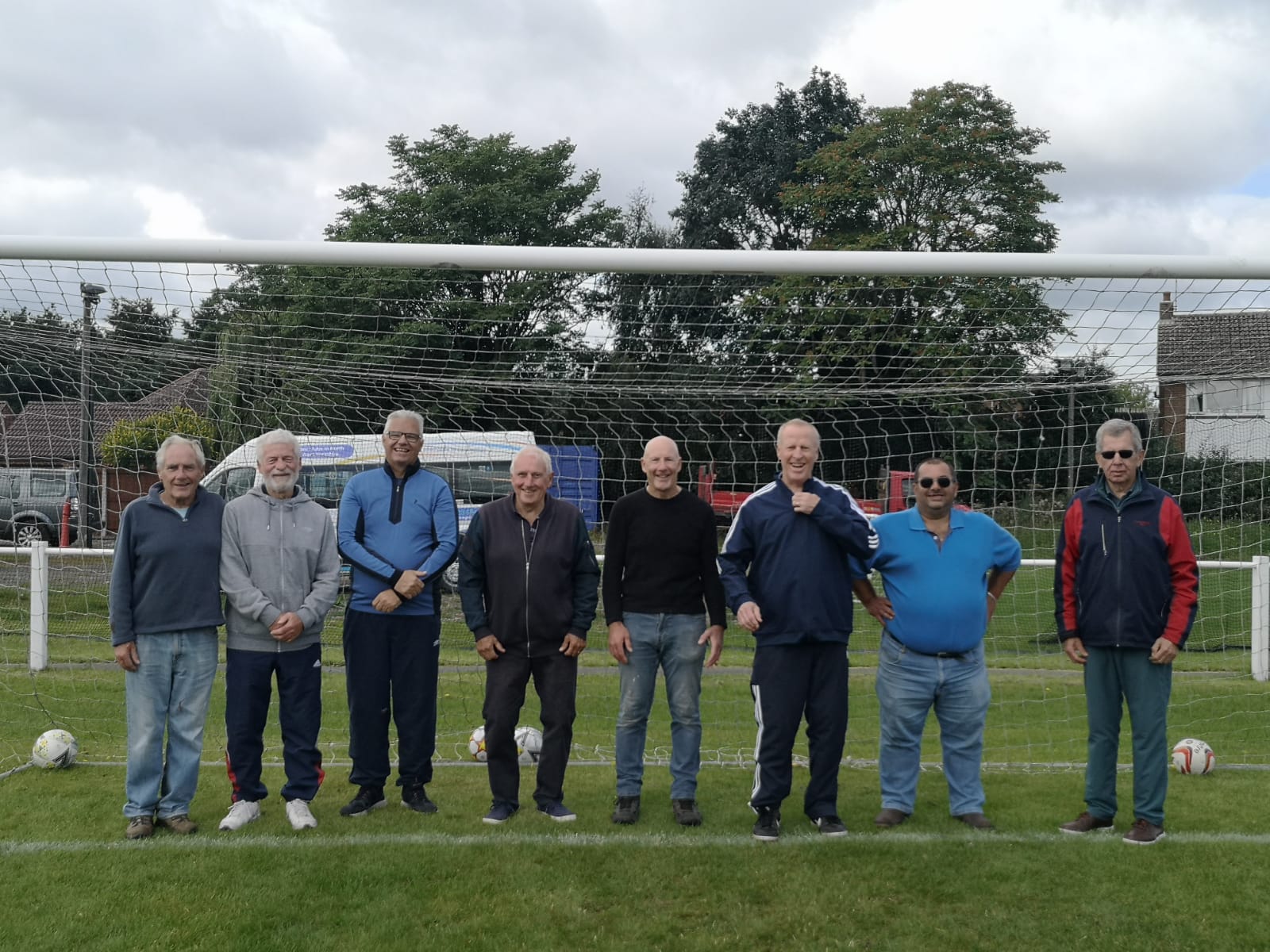 The club has such a lovely atmosphere, feeling like you are at the local with some of you friends! Whether you are there for the day or just pop in to say hello and have a look round you feel a real welcome and like one of the gang.
As the good old saying goes 'what is good for the heart is good for the brain' and that is so true for engaging and staying active throughout a diagnosis of dementia but one thing that can make it more enjoyable and meaningful to your loved ones is through a hobby which they enjoy…sports!
Staying active has so many benefits to those with dementia which can make it easier for both those individuals in the long run but also their loved one. These include:
Helping to continue to feel positive, reducing anxiety and depression.
Building and maintaining muscle strength and balance thus helping to maintain independence for longer in activities of daily living.
Raise self-esteem and confidence in abilities.
Connecting with others, expressing self and engaging in shared experiences.
Our Day Club at the Knaresborough Football Club promotes all of these benefits and many more such as a maintaining cognitive skill through sports quizzes pub style and sporting reminiscence activities.
The Day Club has been a real joy to see since it opened on a Monday in summer 2021 and the gentleman who attended loved it so much we opened a second day on a Friday in 2022. It fills me with such happiness when talking about it as I know the fun and laughs all the gentleman and staff who attend the group get when they are there!
Resources used for the blog:
Meaningful activities part two: Physical exercise – Dementia UK
Tips for keeping active and involved when you have dementia | Alzheimer's Society (alzheimers.org.uk)